Red Ruff Inn Doggie Daycare and Hotel is a locally owned and operated facility located in east Cheyenne, Wyoming. We pride ourselves on our commitment to outstanding service. When your dog comes to Red Ruff Inn, he or she will be integrated into a supervised play group that best suits their personality. We follow the 'play all day' method where your dog will interact with other dogs. This is done carefully and at a pace within each dog's comfort level so please let us know if your pet has any social issues that need to be addressed.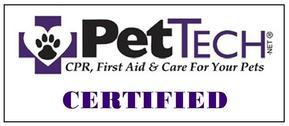 Brittany Meier – Owner
I grew up an animal lover and worked at a doggie daycare all through college while earning my Bachelors degree in business entrepreneurship. Having more than 12 years of professional pet care experience, I decided to open Red Ruff Inn in November of 2011 with the vision of providing a unique and enjoyable experience for our pets. I enjoy hiking and outdoor activities with my dog, Emmett while most of my spare time is spent with Luke.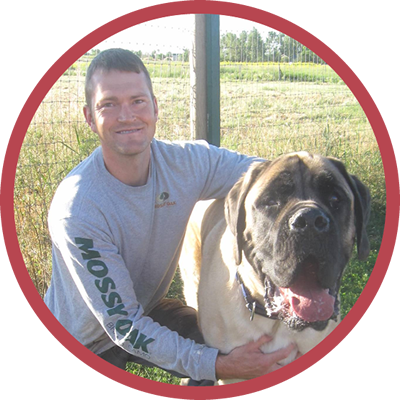 Luke Meier – Operations Manager
I'm employed full time as a firefighter/paramedic and also spend much of my off-duty time with the Red Ruff pack; often tending to the operations and maintenance responsibilities. In my leisure time I enjoy bird hunting with my dog, Sierra, who's a well known face at Red Ruff Inn.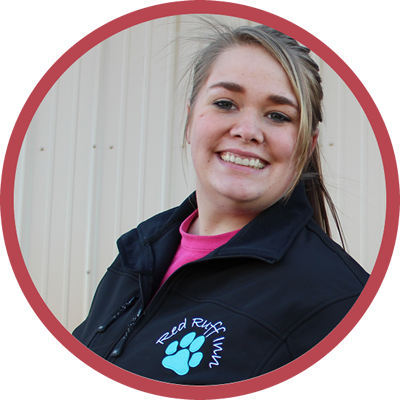 Brooke Steward – Morning Team Leader
I moved to Cheyenne from Maine in 2013 and have been with Red Ruff Inn since July of 2014. I have 2 dogs, 2 cats and a horse that keep me pretty busy. I'm excited to be planning my upcoming wedding in July to my fiancé, Kyle. I also enjoy learning new recipes and taking my dogs for walks when the weather is nice.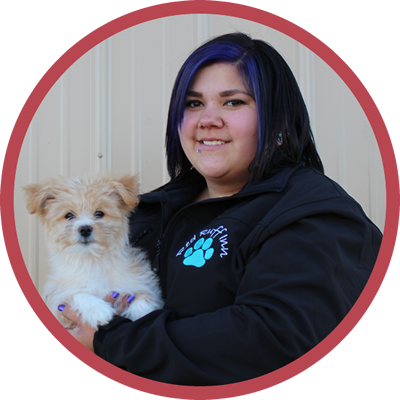 Gabi Johnson – Morning Kennel Staff
I started at Red Ruff Inn in May 2015 and I hope to one day spend more time grooming and styling dogs. I love making homemade treats every holiday for my 4 little dogs and I think they enjoy it as well. I also enjoy crafting and cannot pass up a good deal on a good dog sweater.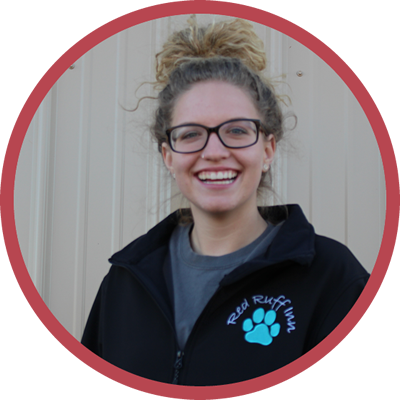 Katie Hendrickson – Evening Team Leader
I've been working at Red Ruff Inn since March of 2015 and I absolutely love my job! Outside of work, I enjoy spending my leisurely time going hiking, traveling, and having fun times with my family friends.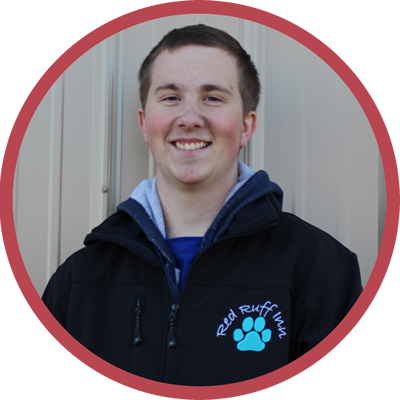 Austyn Steward – Evening Kennel Staff
I am currently a Sophomore at Central and I'm enrolled in ROTC. I've been with Red Ruff Inn since April 2015 and it's a lot of fun. My favorite hobbies include football, fixing cars and learning how to track animals.