Offered by our very own, Mary Flanderka, join us for a 4 week, one-on-one dog training or group class.
Basic Obedience, Service Dog Training, Agility & Rally, Grumpy Growlers, Puppy Class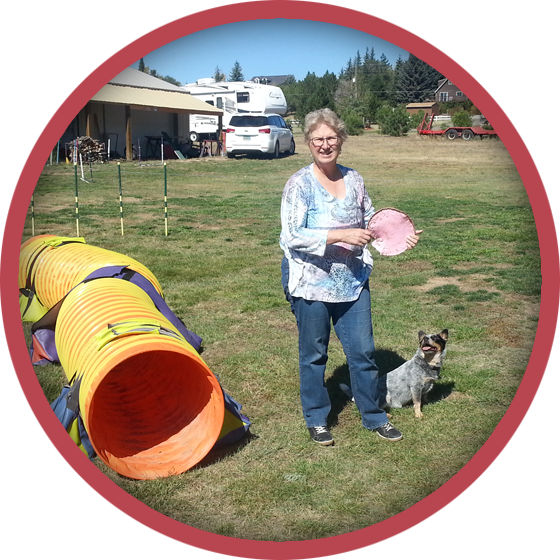 Basic Obedience Group Classes (Red Ruff Inn)
Basic Obedience Group Classes (Red Ruff Inn)
4:00 PM, Sundays September 15, 22, 29 & October 6.
For people who want to begin obedience with their dogs or people who would like to tune up their issues. We work with a person's individual needs.
$80
Canine Good Citizen Community (Advanced)
Canine Good Citizen Community (Advanced)
5:15 PM-Sundays-September 15, 22, & 29.
-$60-Limit 5 dogs.
This is an AKC focused class and test. Participants should have basic obedience skills – The class will focus on the 10 test pieces. The test will occur on March 16. See test elements at AKC.org. The first class will be at Red Ruff Inn.
Agility Foundation Class
The foundation skills learned in Agility Foundation Class can be applied to Rally, Obedience, Nosework or other dog sport games. We will work on targeting, rapid recalls, beginning jumps, changing sides & wobble boards. This will build your dog's confidence around various types of equipment. This class can be used as a precursor to learning additional agility skill for competition.
Starting at $15/class
All Class Requirements

:
To participate in our training classes, your dog must be at least 4 months old have all of their shots.

Dogs that are extremely nervous around people or other dogs should contact us first before signing up to determine if this class is appropriate for them.

Boarding training – ask for details
Give us a call if you're interested in the dog training we provide.