Let your dog experience a fun-filled day of play with other dogs of the same size and personality. We have separate play areas for various activity levels, allowing each dog to feel comfortable rather than overwhelmed.
First time guests enjoy their own play area and have time to adjust before they are slowly introduced to a suitable play group. After spending a day with us, your dog will go home smiling and ready for a nice, long nap.
Notice: All pups over 6 months must be spayed or neutered. Also, please remember to bring vaccination records and our pet registration form.
Doggie Daycare Rates
Full Day:
1 Dog – $18
2 Dogs – $34 ($17/ea)
3 Dogs – $48 ($16/ea)
4 Dogs – $61 ($15.25/ea)
Half Day (4 hrs or less):
$13 per dog
Daycare Lunch:
$3
Baths:
Starting at $30
Doggie Daycare Play Packs
Buy 10 Days, Get 1 Day Free!
1 Dog – $180 ($16.36/day)
2 Dogs – $340 ($15.45/ea)
3 Dogs – $480 ($14.55/ea)
4 Dogs – $610 ($13.86/ea)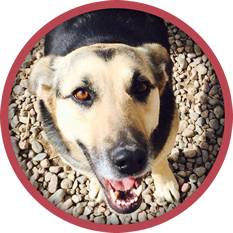 The Daily Routine
Dogs that stay with us are separated into play groups by size and/or personality. Overnight guests have nap times during the day where they get a chance to relax and rejuvenate in their own suite. After a refreshing nap, dogs are then returned to play groups.